Governance
Athol Masonic Buildings Ltd.
Athol Masonic Buildings Limited (By Guarantee)
Athol Masonic Buildings Ltd (By Guarantee). Trading as Severn Street Masonic Hall.
Registered Office: 60 Severn Street, Birmingham, B1 1QG.

Registered in England No. 321706.

Formed in 1936 the principal activities of the company is the management of the Masonic Hall, 60 Severn Street, Birmingham and the provision of a licensed premises.

The Board of Directors consists of eight (8) Directors including a company Secretary (all volunteers), plus a Chairman, who is the WM of Athol Lodge who meet six (6) times a year
Severn Street Masonic Association (SSMA)
Membership of Lodges/Orders who meet at Severn Street are deemed to be ipso facto members of the Severn Street Masonic Association in compliance with the Licensing Regulations.
Directors & Leadership Team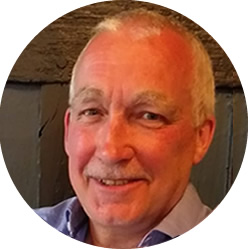 Ian Grayson
Managing Director & Building Group.
I became a director of the buildings in September 2017, and assumed my current role of Managing Director in April 2020, having previously been Joint MD.

I have been a Freemason since 2003. My responsibility as Managing Director is to ensure the management and functioning of AMBL is carried out in accordance with statutory requirements and we fulfill our obligations not only to the Lodges that meet at Severn Street but to all users and visitors that make use of our facilities.

Having retired after over forty years working in the construction industry as a Chartered Quantity Surveyor, as a member of the Building Group, I use my expertise and knowledge to ensure the buildings are maintained and improved to provide first-class functions and meetings facility.

The buildings date back to 1858 and are Grade 2 Listed, which does present some interesting challenges.
Aside from my role as a director and Freemason, together with my wife, I enjoy looking after our grandson, which brings us both much pleasure and fun! Family and friends are important to us both.

Other interests include sport, sadly now from the safety of my armchair and walking in and around the Lickey Hills.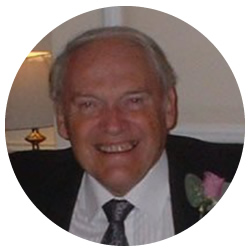 Nigel Bridges
I became a director of the buildings in September 2011 as Financial Director having assisted with other financial matters since 2006.

I joined Freemasonry in May 1985 in Trowbridge in Wiltshire but moved back to the Midlands in 1988.

My role as a director is to prepare budgets and forecasts and control income and expenditure and ensure that the Company meets its financial obligations.

I served a commercial apprenticeship at the GEC in Coventry and qualified as an ACIMA. Following a few career moves, I became Financial Director of a medium-sized engineering company until I retired in 2009.

I have been married for approaching 53 years and have 2 sons and 5 grandchildren all of whom give us great pleasure. In addition to Freemasonry of which I am a member of 9 different orders, my other interests are gardening and watching sport. I am no longer fit enough to take active parts in Rugby Union and Cricket which I participated in for many years.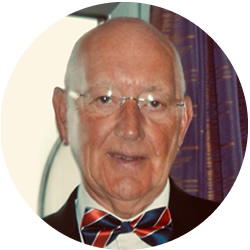 Stephen Tipton
Director, Company Secretary and Financial Consultant
I joined the Board of Athol Masonic Buildings Ltd in January 1991 and, having spent the whole of my working life in accountancy and finance, have been responsible for the compilation and submission of all financial and related reports to HMRC and Companies House, together with ensuring that the organisation adheres to legislation in place relative to limited companies registered in England.

I was honoured to be invited to join Freemasonry in 1975 and became a member of Athol Lodge No. 74, and having progressed through the Lodge I took the role of Treasurer immediately after vacating the Master's chair.

My masonic activities were greatly curtailed having made a permanent move to France in 2005, but with the never-ending advancement in technology, I was able to continue as Treasurer of my mother Lodge until 2020 at which time I thought it was time to pass on the office to another member of the Lodge. My mother lodge, Athol 74, purchased the Masonic Hall in Severn Street nearly one hundred years ago, therefore AMB Ltd remains very close to my heart.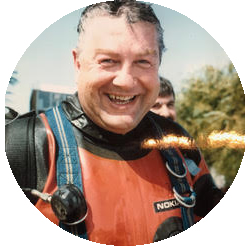 Les Leek
Public Relations and Marketing Director
Les is the Director for Marketing and Communications for Athol Masonic Buildings Ltd which involves all aspects of marketing the buildings for commercial use and communications with the media, English Heritage, other clients, and potential sponsors.
Les and has been a Freemason since 1983 when he joined Athol Lodge and has been Worshipful Master on two occasions in 1994 and 2014. He is also a founder member of an Australian Freemasons Lodge where he lived for a number of years and still retains his membership.
Following a 30-year law enforcement career retiring at senior command rank Les was appointed the Managing Director of a West Country hotel group where he remained until 1997 when he stood as a member of parliament for a West Midlands constituency.
Les later became a Security Consultant working all over the world including periods in the Middle East, Australia, and South America. During this time, he was also seconded to the Foreign and Commonwealth office undertaking assignments in a number of Eastern European countries investigating Electoral Fraud, Organised Crime, People Trafficking and Terrorism. He remains in the security world as the CEO of two international companies.
I enjoy working with my colleagues in Athol Masonic Buildings who bring a wide variety of special skills to the organisation, and we all have a passion for looking after our ancient buildings and heritage.
When relaxing he enjoys the beauty of the National Memorial Arboretum at Alrewas in Staffordshire, traveling, writing, and generally enjoying life.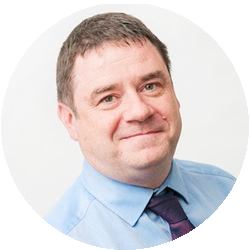 Mike Powers
I became a director of AMBL in December 202 and am actively involved in the Building Group. I am a member of Athol Lodge whose members own the building and being asked to represent them as a director is both an honour and a privilege.

As a member of the Building Group, I am able to bring my experience in the construction to bear on the range of challenges that face us in maintaining and operating a historically important building that dates back to the late 19th Century which is Grade 2 listed. I am a Chartered Building Services Engineer and have worked in the Construction Industry for over 35 years, the last ten years or so being a Director of a Medium-Sized Consulting Business.

Aside from work and Freemasonry, I am a season ticket holder at West Bromwich Albion (some would say this is a punishment rather than fun), and my wife and I have three children and two grandkids to keep us busy.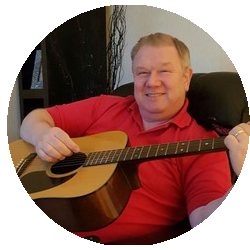 Dennis Potter
Bar and Catering Director
Dennis has now retired as the IMIRP Rapid Prototyping Ltd Sales Director after more than 25 years.

He was initiated into Freemasonry in April 2002 and when not attending meetings for one of the eleven Masonic orders he is in, Dennis spends his time watching sport (Birmingham City season ticket holder and Warwickshire CCC member) and in particular is a keen horse racing fan, having owned or part-owned 14 horses since 1998.

He also spends many hours playing guitar and watching live rock music.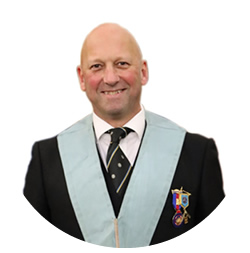 Anthony Wright
Worshipful Master of Athol Lodge
Annual appointment as Chairman. (non-voting)
(2020/21)
When I was introduced to Freemasonry through my then future father-in-law, I had never really thought about masonry up to that point or had any idea what it was all about.
At a social event when I met my father-in-law's fellow masons, I was immediately struck by the friendliness and camaraderie amongst them and they made me feel instantly welcome. This continued over a number of months, and each time I learned a little more about Freemasons, the ethos, ideals, and charitable aspects of freemasonry which plays a large part in supporting the community we live and work in.
Sometime later I was privileged to join Athol Lodge No. 74, one of the oldest, yet vibrant lodges of over 11,000 lodges in England. At first, in common with all new members, it does take some time to understand the workings of the lodge and the ritual which is involved which develops character and an excellent grounding in public speaking.
I progressed relatively quickly through the offices of the lodge, which is intended to develop knowledge and eventually become a Master Mason which is the culmination of the first three degrees in freemasonry.
I found the ritual involved intriguing, challenging, yet satisfying and I enjoyed the learning process and the understanding that it brought to me.
Each role I fulfilled I enjoyed more and more and in 2015 my colleagues paid me the great honour of electing me to become the Master of the Lodge where I had the privilege of serving in that role and enjoyed a wonderful year where I was able to initiate and progress a number of brethren within the lodge. Once again in 2020, I have been elected as Master of the Lodge once more which is a great honour not only to me but to my family.
Partners and families are very important to Freemasons and several times each year we organise a number of social occasions and events to which our partners and families join us and we always have a great deal of fun.
Visiting other lodges is encouraged within Freemasonry and is a great way to meet other interesting masons from a range of lodges in the UK and internationally.
If I was, to sum up, what freemasonry means to me I would say it makes me think about being a better person, to consider others more, to help others develop and progress, and to enjoy the social side that freemasonry encourages.